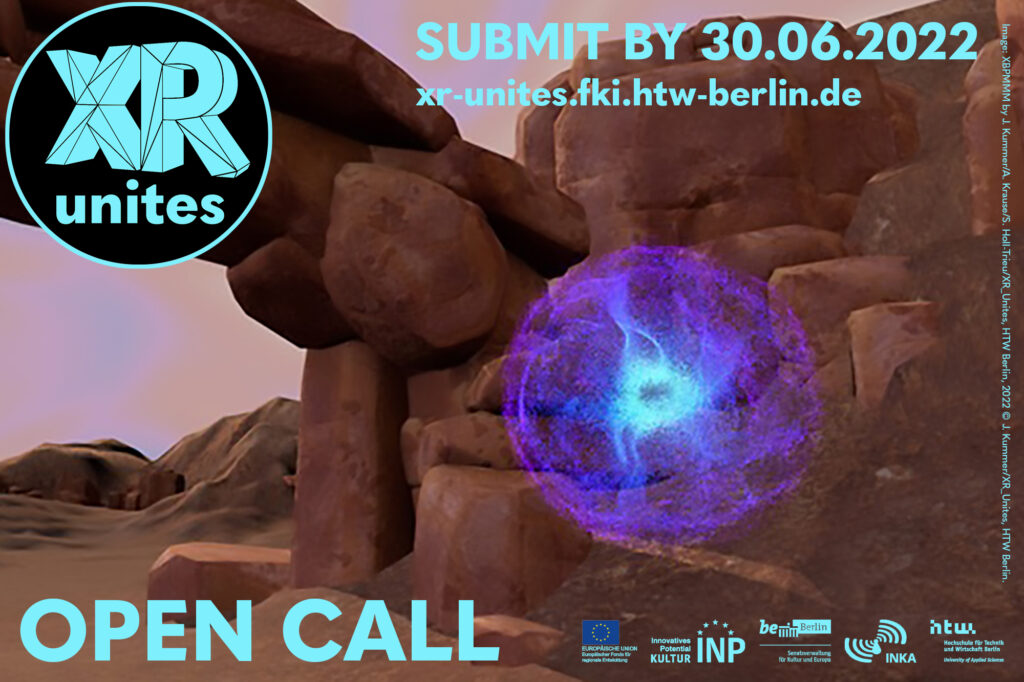 Apply until 30.06.: Open Call #3
The third and last OPEN CALL is open to the public and we are looking forward to your teams and concepts around art, culture and XR technologies! Please note that due to our ERDF funding, we can only accept teams with a focus on Berlin, as always.
After thematic focuses on performance and multi-user (CALL #1) and body and embodiment in virtual reality (CALL #2), there is again a lot of creative freedom in the current CALL #3!
XR Art & Networking on 6/23/2022
Highlights of this third major free event in the framework of XR_Unites are the first public preview of XBPMMM (AT) – the artistic multiplayer on bodies and embodiment with VR from OPEN CALL #2 – with the artists present, talks by XR specialists from art, culture and computer science, an informal workshop on artistic business models with XR and – last but not least – a coffee mobile in the castle park for many conversations about ongoing and upcoming projects, future visions, cooperation and funding opportunities etc. Registration is requested!