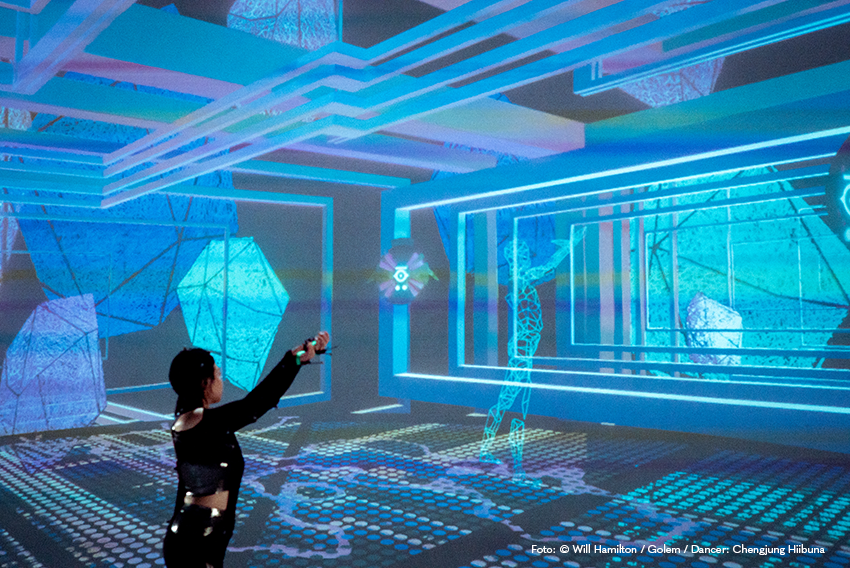 Carly Lave
Embodiment via Motion Capture Technology –
An Experience Report on Dancing through Physical to Virtual Spaces
Language: English | ZOOM
How can dance be embodied virtually? Immersive technologies like Motion Capture (MoCap) tech and Mixed Reality bring new tools to the world of dance and choreography on explorations of embodiment through live and captured movement.
In this talk, Carly will discuss her past artistic research working with MoCap + Mixed Reality technologies through her work Golem, innovating new choreographic and technical processes for movement embodiment, and takeaways on how the body translates from the physical to virtual space. This performance gave way to her current research funded by the Goethe Institute, the Golem-Labor, which is a series of workshops with dance communities internationally at the intersection of Dance and XR. It is a deeper dive into what quality of movement, emotional expression and physical detail can be captured and translated into a graphical space via MoCap technology.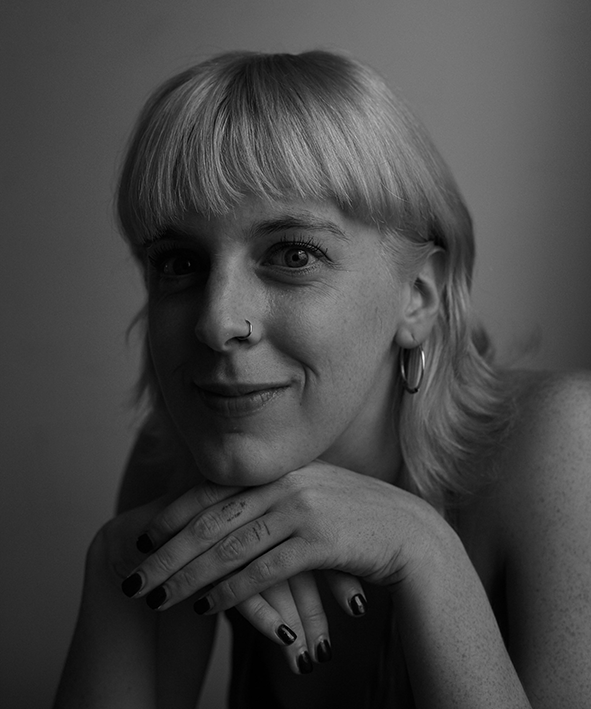 Carly Lave is an American choreographer and dancer based in Berlin. Her work seeks to question the self and personal subjectivity through movement. She holds a BA in American Studies and Dance from Stanford University and was a 2018-2019 US Fulbright Fellow to Germany (in residency with Tanzfabrik Berlin) developing dance with motion-capture technology and Virtual Reality.
Her work furthers the human engagement with technology, pushing the boundary of what dance can reveal about the human condition in the 21st century. Currently she is developing an international dance workshop series titled Golem-Labor with the Goethe Institute which works with motion capture technology and movement. Her work has been commissioned by the Maxim Gorki Theater Berlin, shown at Uferstudios and Tanzfabrik Berlin; she has also given lectures on art+tech at the Republica Digital Technology conference, and Stanford University, Cottbus Technical University Lüneberg University, and Humboldt Universität zu Berlin. More at https://www.carlylave.com. (Photo: © Max Eicke)
Prof. Melissa de Raaf
Against the »Empathy Machine« –
Reflections on Virtual Reality and its Embodiment Potential
Language: English | ZOOM
Virtual reality seems predestined for exchanging one's own identity for another. Through the deceived senses in the embodiment, one becomes an avatar for the duration of the VR experience. The user slips into the skin of people of all walks of life. Or creatures such as insects, birds, giants or plants. Mediated by the according storytelling, the user shares the thoughts and feelings of his or her own character, a potential of VR often used by artists. And so it is said, the virtual reality machine is the ultimate empathy machine. But what should we understand from this? Let's start by discussing what having empathy means and how it applies to VR. Melissa de Raaf, professor of dramaturgy and cinematic storytelling at the KHM Cologne, who studied philosophy and art history, will explore the problematic aspects of VR art and the notion of empathy. Afterwards, there will be time for a discussion of her provocative call for new forms of narration.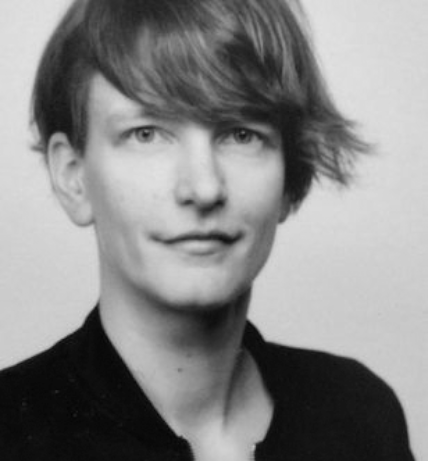 Melissa de Raaf is a professor of dramaturgy/cinematic storytelling at the Academy of Media Arts Cologne (KHM). Together with the professors Zil Lilas and Tania de Leon Yong, she encourages her students to experiment with digital technologies, immersive, participative storytelling and promotes collaborations between artists, art initiatives, coders and IT specialists. Her work as a scriptwriter and director opens up an international, cross-border space, bringing various cultures into dialogue. Based on her dramaturgical and philosophical background, Melissa de Raaf also has a special interest in storytelling and ethical aspects of XR art.