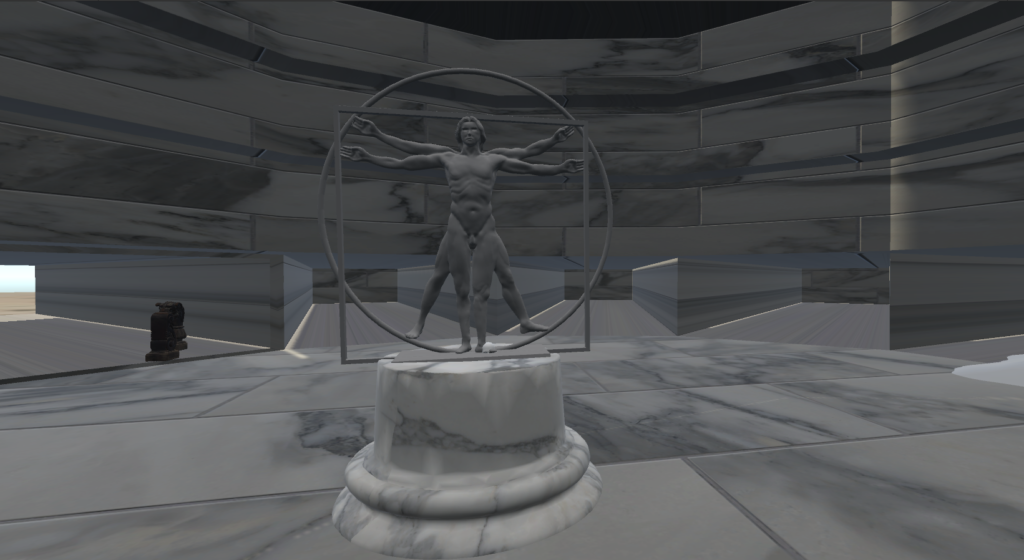 The second Open Call with focus on embodiment in virtual reality was won in 2021 by the team of Janne Kummer, Anton Krause and Olga Hohmann/Steph Holl-Trieu.
The project XBPMMM is a participatory multimedia installation, a virtual walk along a digital representation of the body of the artist Janne Kummer – hereafter referred to as J Body.
J Body becomes a multiplayer world that participants can enter with an avatar. Signs of exhaustion are observed over the years living in a predominantly female-associated body within a Western patriarchal and capitalist system. These signs (such as teeth grinding) and associated body parts (such as the jaw) serve as the conceptual and aesthetic basis for various levels within the multiplayer environment.
J Body is treated as a territory shaped by capitalism and serves as an entry point for a broader dissection of the body politics of contemporary Western society that raises structural, social, economic, political, and environmental issues.
By connecting visitors to their corporeality through breath sensors and transmitting data back into the multiplayer, VR, or real world through actuators, they can relate themselves to the narrative and socially relevant issues.